LifeSkills Academie board
Sandi MacCalla
Founder and President
Sandi MacCalla's 40+ years in business spans major industries: Space Exploration, Aluminum Manufacturing, Real Estate Investing, Transportation, Custom Clothing and, most recently, Large-Scale Homeowners' Association Management.  Sandi became a Certified Etiquette Consultant teaching classes for kids at Macy's Seattle & Bellevue stores. Currently, she is Founder and President of Etiquette for You and LifeSkills Academie.  Sandi's passion is to teach skills that help others become successful in their life choices including Etiquette/Social Intelligence classes for children, teens, and young adults.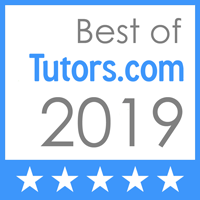 Facebook
Erika Speirs
LifeSkills Academie Board Member and Secretary
Erika Speirs spent the first decade of her professional life as a Landscape Designer in Maine. In 2012, she and her husband moved to Seattle and she went back to school for Nutritional Therapy. She's now board certified in Holistic Nutrition and was a certified Healthy Hands Cooking instructor for over two years. She began her own company, nourishME! LLC, in 2016 and for two and half years, she taught after school cooking classes and summer camps—having worked with over 1,200 children in that time. Helping children and families establish nutritious eating habits has been one of the most rewarding jobs she's ever had. Currently, Erika is partnered with the H3 School, bringing experiential, project-based learning to life for kids ages 5-10.
Erika has been a LifeSkills Academie board member since its inception, and is pleased to see its important mission come to life!
*Professional Member of the National Association of Nutrition Professionals (NANP) & Board Certified through the Holistic Nutrition Credentialing Board (HNCB)
Facebook
Susan Naranjo-Stultz
LifeSkills Academie Board Advisor
Susan Naranjo-Stultz founded Grasshopper Enrichment Education in 2009. Her company's mission is to empower students through the cultivation of confident communication skills so that they may have every opportunity to be successful in life and contribute their gifts to the world. She and her staff strive to provide education which is fun, challenging, and engaging. Prior to Grasshopper, she taught in the regular classroom in California for six years until she moved to lovely Washington state where she ran the academically talented program at a private school for over fourteen years. Susan has raised three incredibly talented young adults who are also learning and working in the education and business fields.
Susan gladly accepted the position of board advisor with LifeSkills Academie as she believes in the importance of our youth and adults learning valuable life skills to live a successful and fruitful life.
Facebook